Trying to join the mumble? Here are some instructions to get you started.
1. Download the latest version of the Mumble client Here
(Download the Windows 64-bit version)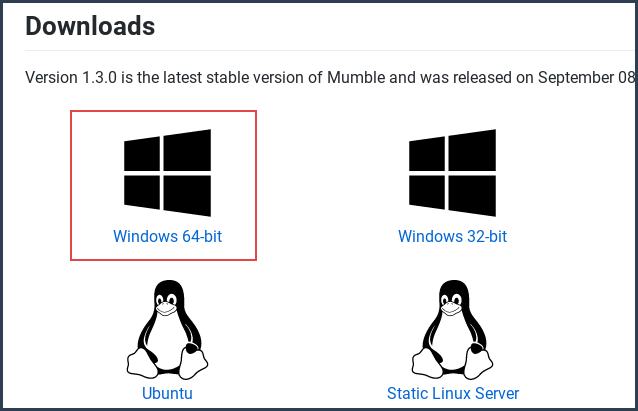 2. After installation is completed, open the mumble client
3. Mumble will walk you through the audio wizard to configure your settings, click Next to continue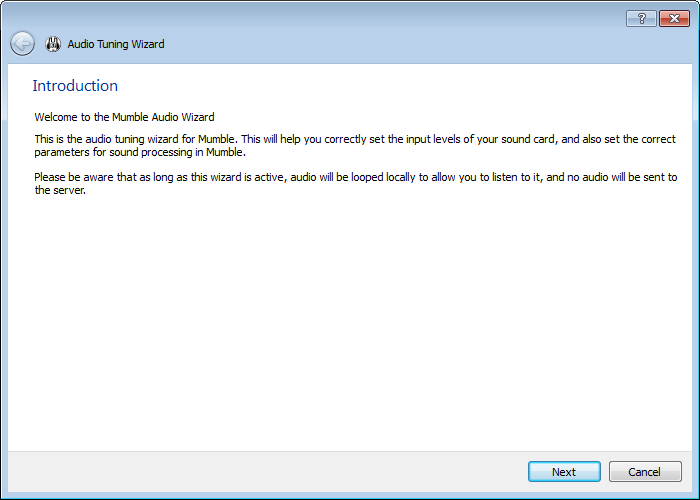 4. This screen allows you to choose your microphone input and your sound output. Usually the correct options will already be selected for you, but you can use the dropdown menu to choose the audio devices your prefer. Click Next to continue.
5. Leave the device tuning option at the default setting and click Next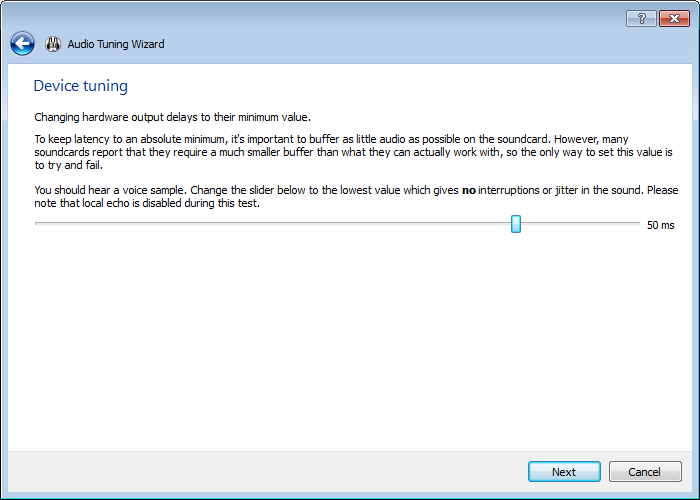 6. Leave the Volume tuning option default as well and click Next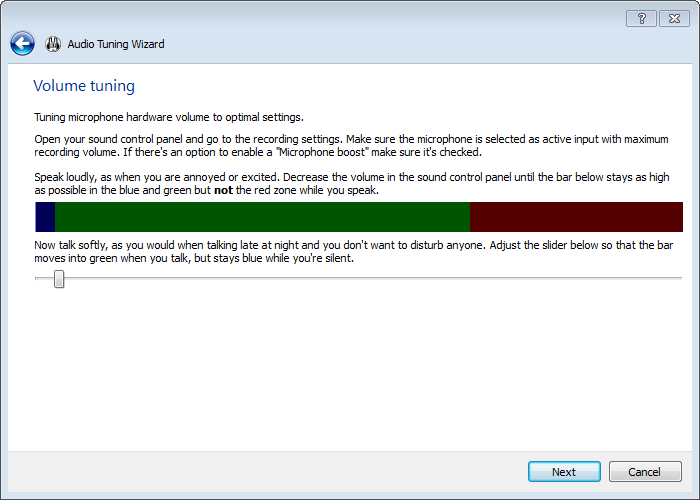 7. Choose the Push to Talk option and click inside the open box to the right. This will allow you to choose the key you will use to speak. The left Ctrl key is a popular option, but you can choose any keyboard key. Then click Next
8. Leave these quality settings at the defaults and click Next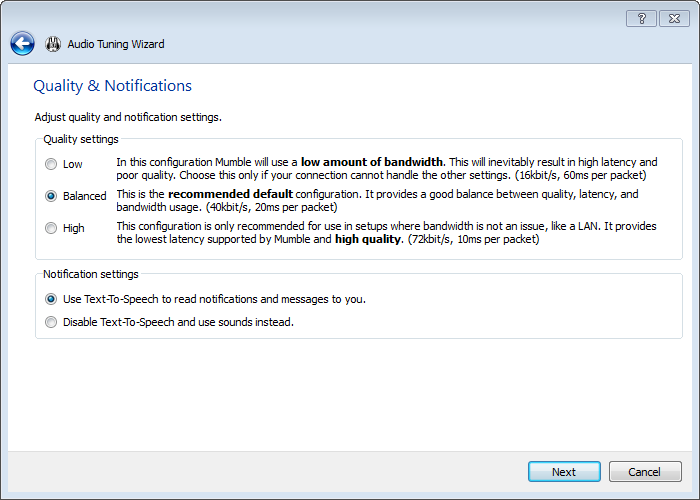 9. Leave the Positional Audio settings at the default and click Next
10. The Audio tuning setup is complete. Click Finish.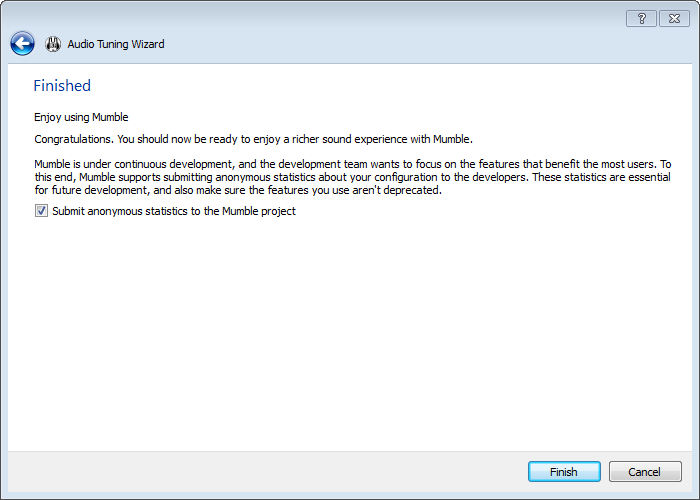 11. Leave Certificate Authentication on Automatic certificate creation and click Next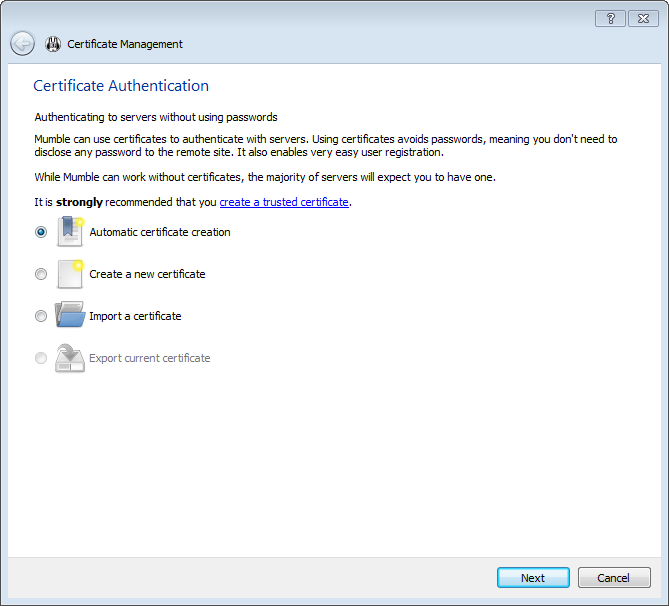 12. Click Finish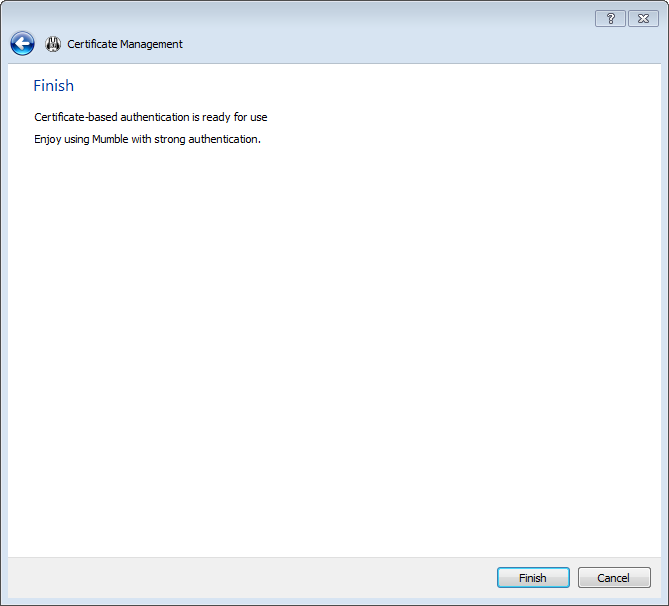 13. Mumble will populate a list of public servers, at the window choose Add New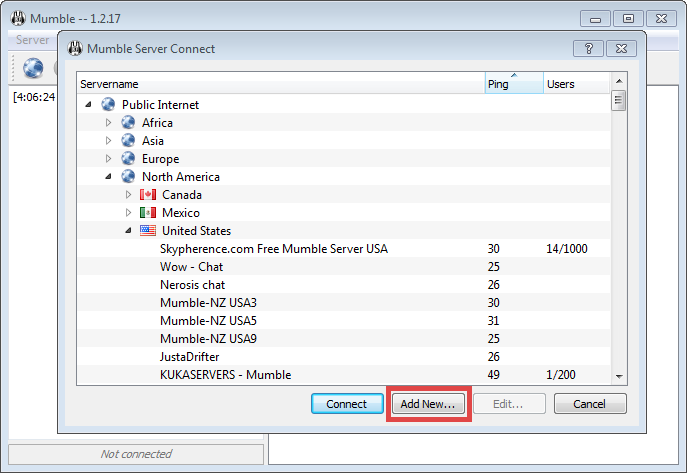 14. Fill in the information as shown in the picture and choose a username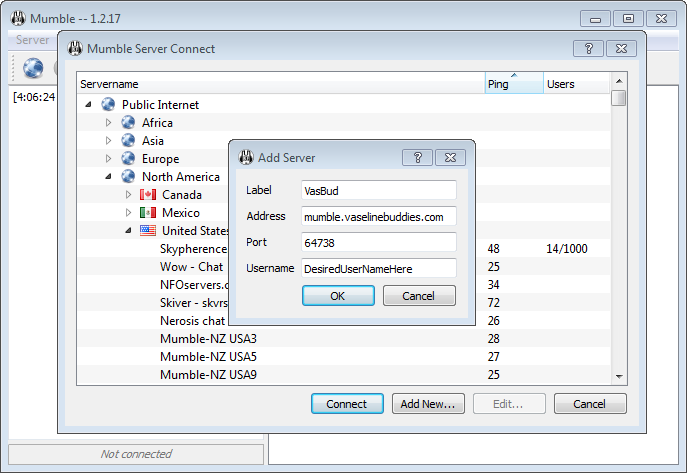 15. The VasBud server will show up under your favorites. Click Connect to join our mumble chat